100,000,000 users use a keypad feature phone with the KaiOS operating system
With the clear dominance of Apple iOS and Google Android operating systems, it might seem that there is no room in the market for other players. Yet, a new player has successfully emerged. Even in Europe or the USA, the number of users who use a mobile phone mainly for telephony or SMS communication is significant. Some of them prefer push-button feature phones, which are often simple to use with longer battery life. When we add significant communities in Africa, Asia, or South America, then suddenly there is a huge market opportunity.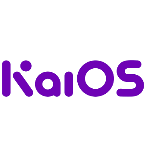 It is in this segment where the KaiOS operating system is heading and since it has exceeded one hundred million users, and the statement of the planned one billion users does not look unrealistic, it seems that we can count on it. A significant part of their users wish to transfer their contacts to or from another phone, and even users of these simple devices are demanding to have their photos and videos backed up since even those phones have basic cameras.
One of the main advantages of PhoneCopy is the support of many different platforms, which is why we have a mobile application for these keypad feature phones from the very beginning. We have created a specialized page for this purpose, where we provide information about individual models in one place. There are currently over 100 of them. We have prepared the most common information about setting options, various manuals, etc. Among the most widespread models is the Nokia brand, which created several models honoring the famous historical models of this brand. For example, if you look at the Nokia 8110 4G page, the map shows that PhoneCopy serves users with this phone from all over the world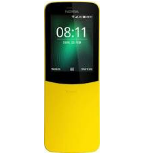 To sum up, for those who have not heard of keypad feature phones with the KaiOS operating system yet, we are sure that this does not look like a dead-end, and we can expect to hear more about keypad feature phones with operating system and simple applications options!