AppleID enabled login and other PhoneCopy news for iOS
PhoneCopy is already a popular application for a large number of users who for any reason do not want to entrust their data to iCloud. Whether it's because iCloud is more of a synchronization service between Apple devices than a real backup or archive, or they don't want to store data with a large multinational corporation. But even these users often want to use AppleID, so we catered to them and released a new version of our application that will allow them to log in.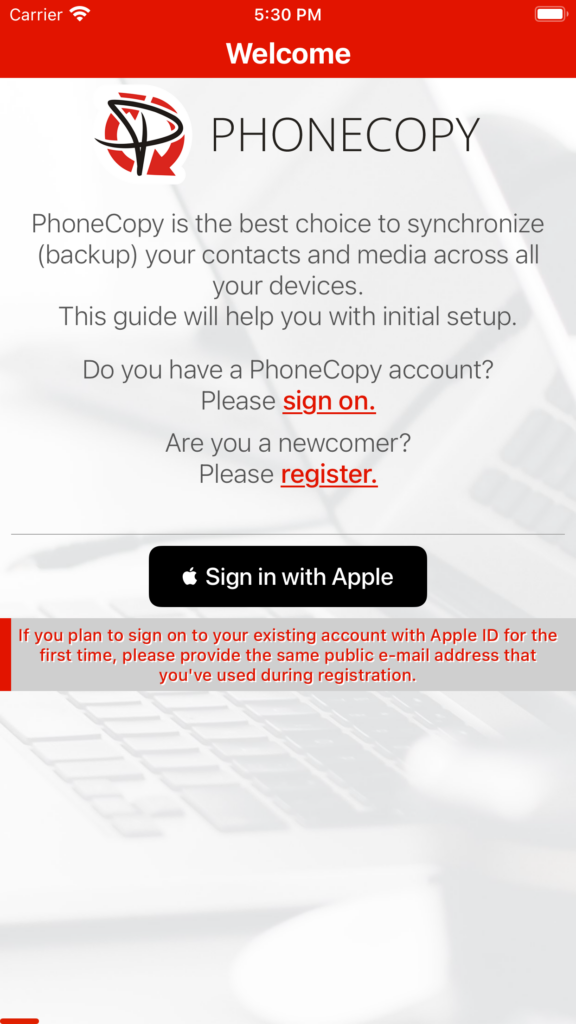 ---
Login and registration are possible both via email and password and now also via Apple ID. In addition, we have given the application a new look at the main screen (tiles), where you can clearly see how much and what data you have stored on your phone or PhoneCopy cloud and whether you have everything backed up properly.
We've also added a new screen with a detailed overview of media storage fullness on your PhoneCopy account by data type.
And as a gift, we have increased the capacity of the media storage to 1GB for the free service, so that you have the opportunity to fully try PhoneCopy.
In addition, as is common with all new versions, a few minor bugs have been fixed that you pointed out to us (when, for example, the display was not ideal at some display resolution), we improved the synchronization of contacts and the information you get after each synchronization clearly acquaints with everything that happened. And last but not least, at the request of many users, we have included in the synchronization photos and videos that are not currently on the phone, but are displayed directly from the iCloud storage. And this actually makes us a secondary repository for those who really want to be sure that they will not lose any of their valuable photos.