Already In Huawei AppGallery before the launch of Harmony OS 2.0.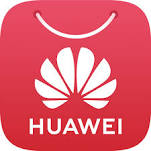 Probably the biggest advantage of PhoneCopy is multiplatformity, ie the ability to synchronize data between mobile phones with different operating systems. Previously it was, for example, Symbian, Bada, or Windows Phone. Gradually the world has simplified to iOS and Android only. But recently it has become more complicated for users in terms of transferring contacts, calendars, photos, and videos between individual phones, as smart feature phones with the KaiOS operating system are expanding at a high rate. Moreover, mainly the number of devices and androids without google services (so-called AOSP) is growing, represented in particular by Huawei phones. And it is Huawei that has now introduced an even greater separation from Google's operating system and is launching its operating system called Harmony OS 2.0 and its associated application ecosystem.

---
The PhoneCopy for Huawei application has been on Huawei AppGallery (basically the equivalent of Google Play for phones that don't use Google services) for quite some time, so we have a fairly accurate overview of which mobile phones or tablets with AOSP (Android without Google services) users use the most and mainly from which countries. According to the latest information, we should be present in the AppGallery when Harmony OS 2.0 will be launched.
Today, we have prepared an overview of the most common mobile phones using the Huawei AppGallery application store according to the number of countries in which our users use them. The Huawei P30 Pro (VOG-L29) has an absolute lead with 38 countries, closely followed by the Huawei P40 Lite (JNY-LX1) with 36 countries and the Huawei P30 Lite (MAR-LX1a), which our users use in 31 countries. Among the other most represented phones you will find, for example, Huawei P20 Lite, P10 Lite, P20 Pro Dual, P30, and one of the representatives of the Honor brand, which belongs to the wings of the technology company Huawei, namely Honor 8 Lite.
It was also surprising for us that among the phones that use our PhoneCopy application available in Huawei's AppMarket, for example, the Xiaomi Redmi Note 9 Pro or Samsung Galaxy Note 10 Lite (SM-N770F) mobile phone appeared.
In any case, we are pleased that a large number of users regularly synchronize their Huawei phone using our service along with an iPhone or mobile device using standard Android, or synchronize their contacts, text messages, photos, and videos to a computer with Windows 10.
---
Table: Mobile phones with PhoneCopy for Huawei and their representations in countries.
| | |
| --- | --- |
| Model | number of countries |
| Huawei P30 Pro (VOG-L29) | 36 |
| Huawei P40 Lite (JNY-LX1) | 34 |
| Huawei P30 Lite 9MAR-LX1a) | 31 |
| Huawei P20 Lite (ANE-LX1) | 28 |
| Huawei P10 Lite (WAS-LX1) | 25 |
| Huawei P20 Pro Dual SIM (CLT-L29) | 24 |
| Honor 8 Lite Dual SIM (PRA-LX1) | 23 |
| Huawei P30 (ELE-L29) | 22 |