PhoneCopy Gallery is growing fast
For many users, PhoneCopy is a place to securely back up their photos and videos from mobile phones with different operating systems. And because the volumes of photos in our repositories are constantly growing, we came up with the idea of enabling the sharing of galleries created from photos that users have stored with us. And so the PhoneCopy Gallery was created, which allows you to share full-resolution photos privately or publicly, build galleries from them, sort them and label them for easy search.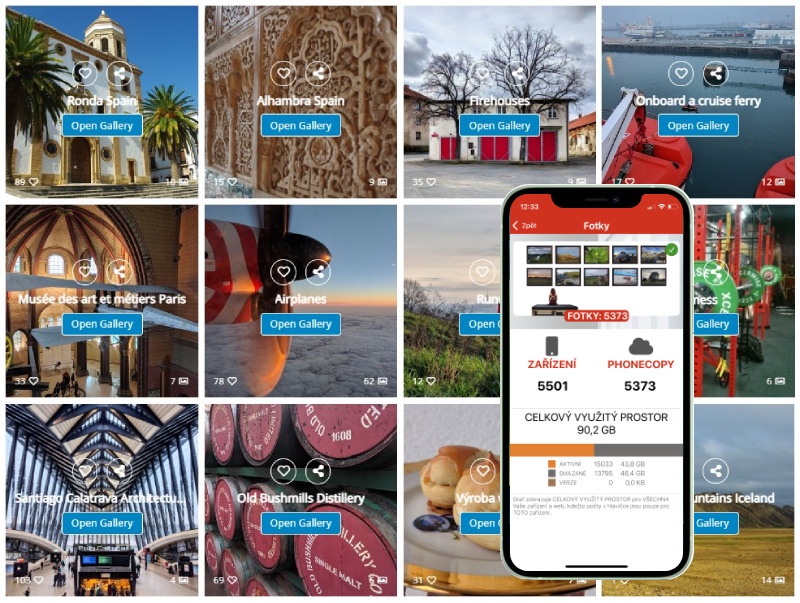 ---
PhoneCopy Gallery is growing every day. Clear sorting and the possibility to add a label (tag, keyword) to the gallery or even an individual photo is improving for everyone today as users add new galleries. You can find the largest sets of photos and videos today in the category Nature and Travelling. Most users share their gallery publicly, but you can't forget to invite only a specific person to view the gallery or provide a password to share it. We believe that you will also organize your saved photos into galleries, which will make others happy.