Welcome to a quick announcement regarding your PhoneCopy for iPhone and iPad application.
Automatic sync update
Due to the changes in the new iOS platform, the auto-sync feature in PhoneCopy app has stopped working. We apologize for the inconvenience. As soon as we realized this, we fixed it and have already posted an update in the App Store! But to make it work the auto-sync needs to be set up again.
You can do it by simple tap on "Set up auto-sync" on the main screen in the PhoneCopy app after you have logged in.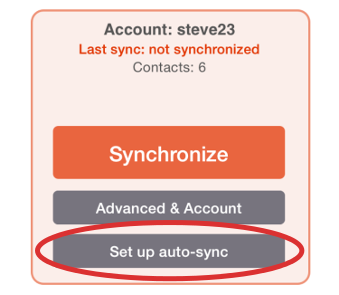 If you would like more detailed instructions, take a look at our how to guide or watch the YouTube tutorial to see the setup step by step.
Thank you for reading and have a geat day!