...we all loved them
There has been a big wave of nostalgia for non-smart phones around the world recently..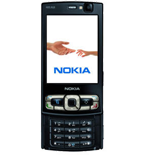 If you have loved these phones you could be pleased because PhoneCopy can easily transfer your contacts from your smart phone to a non-smart one and vice versa! No matter if you have Android or iOS, with PhoneCopy will be your data always synchronized and safely back-uped in the cloud!
Are you upset with battery running out all the time, irritated by broken displays and tired of insomnia blaming your smart phone and its blue light? You can return to the dumb phone... Take the old original piece out of the box or just get the reborn version from the store shelf, transfer your data and contacts withPhoneCopy easily and enjoy the retro vibe!
Yours PhoneCopy