Dear PhoneCopy users,
you haven't heard from PhoneCopy in a while, but that doesn't mean that we've been slacking off! We are coming up with a number of new features, so don't forget to check out PhoneCopy.com to backup and synchronize your phone data.
Reliable backup
Although you probably know other ways to back up your data, such as iCloud or Google Contacts, it's always a smart choice to have a secondary backup. As you must know, things can go wrong even with the biggest players, and usually at the most inappropriate time. And you can trust us, we've been busy on that front in recent weeks and saved many of our users' lives (so to speak).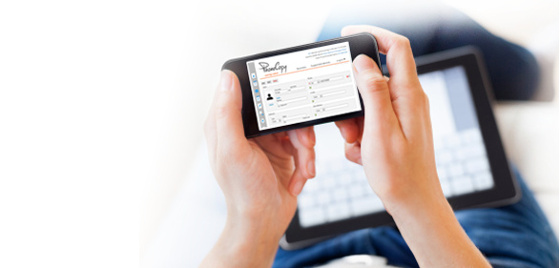 And because, as a Czech saying goes, "Order makes friends", don't forget to tidy up your contact book. The contact management with PhoneCopy is now even easier! Remove your duplicate contacts in our Duplicate manager, set up an automatic sync on your smartphone and let us handle the periodic synchronizations for you!
PhoneCopy on YouTube
To make data transfers between two devices even easier, even from a button phone to a smartphone, we've shot a lot of

video tutorials

that you can watch on our YouTube channel.
Stay tuned for more news, as we are currently working day and night on a brand new feature – photo backup and, related to that, switching to a monthly subscription model for PhoneCopy Premium account. And even that's not all, but let's not ruin the surprise for now.
A small tip for you at the end: Did you know that you can build your custom data transfer guideline on howtotransfercontacts.com?